Tasting notes: Orange, Cinnamon Spice, Almond
Destination Detail: Did you know Colombia is one of the largest flower producers in the world? There are more than 4,000 species of orchid alone and 1,500 of those are found only in Colombia!
Regular price
Sale price
$18.00 USD
Unit price
per
Sale
Sold out
View full details
Collapsible content
Green Bean Information

Grower: 4 producers with micromills
Variety: Caturra, Colombia
Region: Palestina, Huila
Harvest: May - June
Altitude: 1000 - 1300 masl
Soil: Clay minerals
Process: Fully washed and dried inside solar dryers
Other Background Information

Coffee cultivation from small family owned farms is the backbone of production in Colombia. Banexport, a Colombian export company, works directly with many of these small farms where producers have a shared commitment for exquisite coffee processing and loving care for their farms and the environment. The model of collaborative effort produces traceable community blends with vibrant regional profiles. This lot comes from 4 producers (Nelba Papamija Omen, Octavio Rueda Ramírez, José Yesid Bernal Herrera, and Alexander Vargas Osorio) with farms in the municipality of Palestina within the department of Huila. Each producer has their own micro-mill where they focus on selective picking, floating the cherries to remove damaged and underdeveloped beans, macerating the cherries for 24 hours, depulping to remove the skin, and fermenting 24 to 48 hours to remove the mucilage before washing the coffee seeds. The wet parchment is dried to 11 percent moisture over a period of 15 days on raised beds. After processing, Banexport provides crucial logistical support for things like warehousing and milling coffee for export to the international market, which provides better income for everyone to reinvest in their farms and strengthen their families' livelihoods.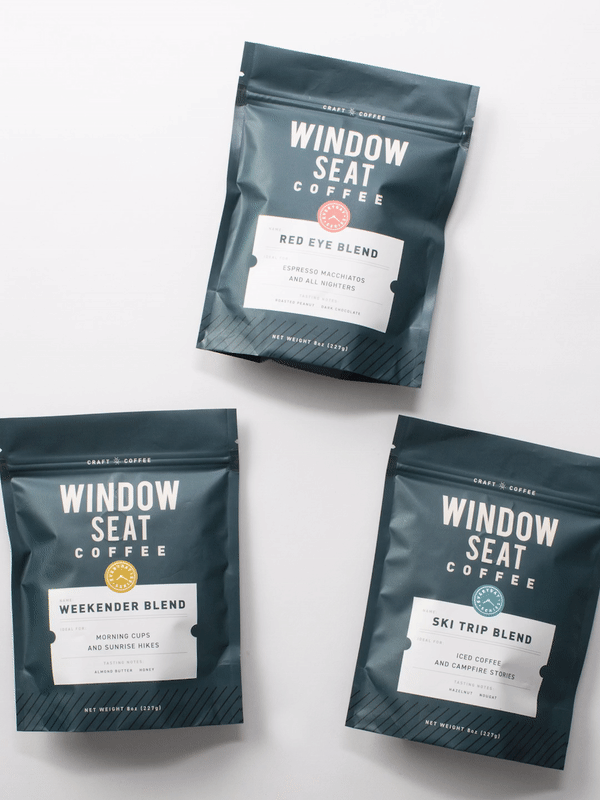 GET AWAY WITH US
Why Window Seat Coffee? 
All coffee is specialty grade and roasted on a Probat with top-of-the-line software to ensure each and every roast is consistent and in line with our standards.
Whether on a quick coffee run, away with the family at the lake, or on an epic trip around the world, we have all experienced the energizing feeling of getting away from it all. Read more about our story here.