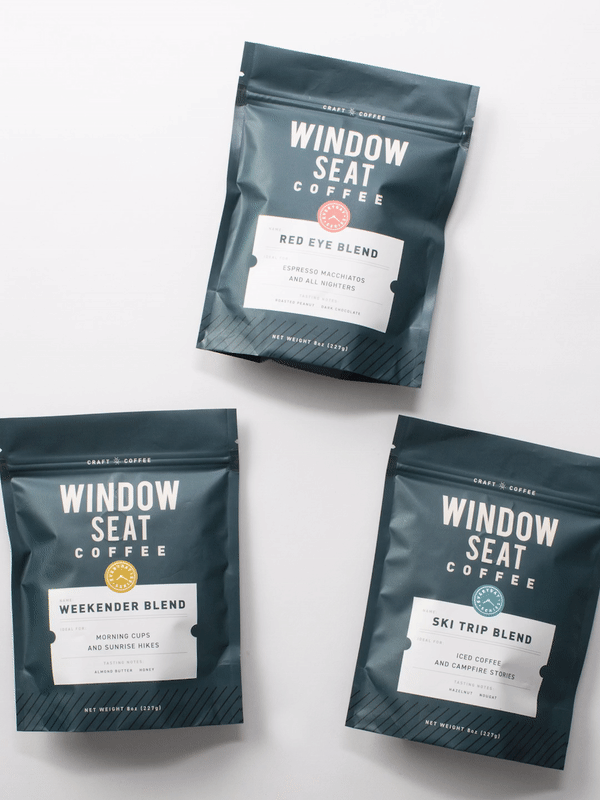 GET AWAY WITH US
Why Window Seat Coffee? 
All coffee is specialty grade and roasted on a Probat with top-of-the-line software to ensure each and every roast is consistent and in line with our standards.
Whether on a quick coffee run, away with the family at the lake, or on an epic trip around the world, we have all experienced the energizing feeling of getting away from it all. Read more about our story here.